From the Triangle to the coast, there are very special volunteers who give gifts of time and love to families who are facing final illnesses. 3HC is grateful for the many individuals over the years who have served as hospice volunteers.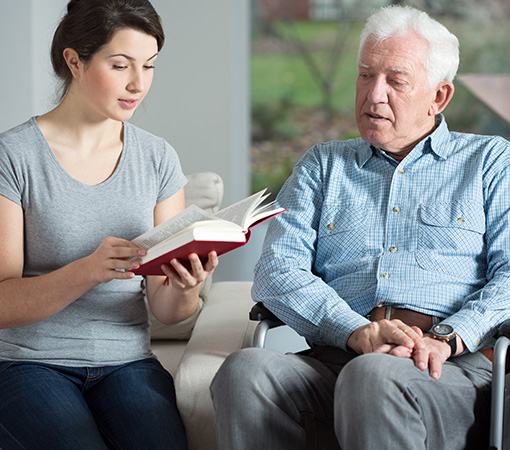 Volunteers add a special layer of support to our hospice patients. Beyond the excellent care given by our medical professionals, volunteers are often a friend outside the family who can add additional perspective and non-judgmental listening at a time when it is greatly needed. 
3HC's Hospice Volunteers help families and patients in many ways: companionship, reading, listening, running errands, light housekeeping, shopping, yard work, spiritual care…the list is endless and varied. And volunteers, themselves, receive many blessings from their service.
Volunteers provide support in patients' homes, assisted living facilities, nursing facilities, or one of our Hospice Centers. Volunteers can also help 3HC with administrative and fundraising activites.
"I want to give of myself, hoping to make suffering easier for the patient and their family."   – Bess, a Kinston volunteer 
Join our team of volunteers!
Our Hospice Volunteer Coordinators