A History of Treating You Like Family
From our beginnings as a non-profit health care company with two staff members—a part-time nurse and part time physical therapist—3HC has grown to be one of the largest of its kind in North Carolina and is recognized nationwide as a leader in the home care industry.
3HC Home Health and Hospice Care is accredited by CHAP (Community Health Accreditation Partner), a designation shared by only the best providers, in addition to being Medicare and Medicaid certified.
We have a long tradition of helping our patients by providing the highest quality of care in an environment that makes them feel like family.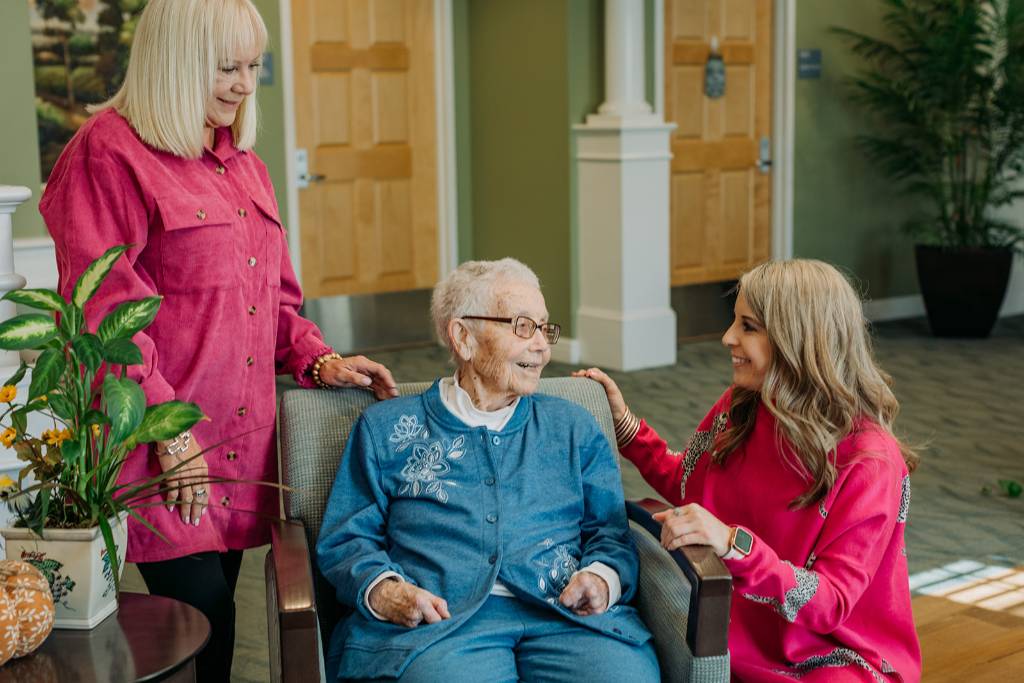 Timeline:
1981 – Founded as Mount Olive Home Health in Mount Olive, NC
1984 – Name changed to Home Health and Hospice Care, Inc.
1989 – Established corporate headquarters in Goldsboro (where it remains).
1995 – Kitty Askins Hospice Center opened in Goldsboro NC with six beds
1997 – Kitty Askins Hospice Center was expanded to twelve beds- six residential and six acute.
1999 – Organization became CHAP accredited
2000 – The first Wings Camp for Grieving Children was held in Dover, NC
2000 – Home Health and Hospice Care, Inc. granted its first wish to a hospice patient through the Angel Foundation
2006 – Organization rebrands to 3HC
2011 – Kitty Askins Hospice Center was expanded again to twenty-four beds- twelve residential and 12 acute
2013 – SECU Crystal Coast Hospice House opened in Newport NC with 10 beds
2016 – The 3HC Center for Excellence opened in Goldsboro NC as 3HC's training center
2016 – Angel Foundation transitioned to the Butterfly Wings Program to continue granting final wishes for 3HC hospice patients.
2021 – The 3HC Grief Center opened in Goldsboro NC
2022 – Currently employs almost 500 professionals in nine clinical offices, the Kitty Askins Hospice Center, the Crystal Coast Hospice House, the Center for Excellence, the Grief Center, and the Corporate office
More Than 40 Years of Caring for North Carolinians from the Triangle to the Coast
Our core values reflect our mission statement:
"To set and surpass Standards of Community based care to provide the right care, at the right place, at the right time throughout life's journey."
Our Vision Statement
To enhance the lives of the families in the communities we serve
through innovative care, delivered by an inspired team.
Family is at the Center of Our Philosophy
But these core values and mission statement only reflect one facet of what we do. To truly understand our level of service, you have to meet us. We want to get to know your family so we can help them as if they were members of our own family.
These connections mean the world to us. You'll see it reflected in our deep sense of commitment which is shared by all staff members.
Notice of Privacy Practices
This notice will tell you how we may use and disclose protected health information about you. Protected health information means any health information about you that identifies you or for which there is a reasonable basis to believe the information can be used to identify you. In this notice, we call all of that protected health information, "medical information."
This notice also will tell you about your rights and our duties with respect to medical information about you. In addition, it will tell you how to contact us if you believe we have violated your privacy rights.
Download our five-page document explaining 3HC's "Notice of Privacy Practices."
For more information or for a hard copy of 3HC's Notice of Privacy Practices, please write to:
Chief Compliance Officer
3HC
2402 Wayne Memorial Drive
Goldsboro, NC 27534
or call: 1-800-260-4442
info@3hc.org