In some situations, "home" is not the best place to receive hospice care. For these cases, 3HC has inpatient hospice care available in Goldsboro, NC and Newport, NC at our inpatient hospice care centers.
These are more than beautiful facilities. They are a reminder of home when you can't actually be at your residence. As a result, you're surrounded by another family: Your 3HC family. These inpatient units (IPUs) are NOT nursing homes. Instead, they are peaceful places where you or your loved one can have symptoms managed in a relaxing environment.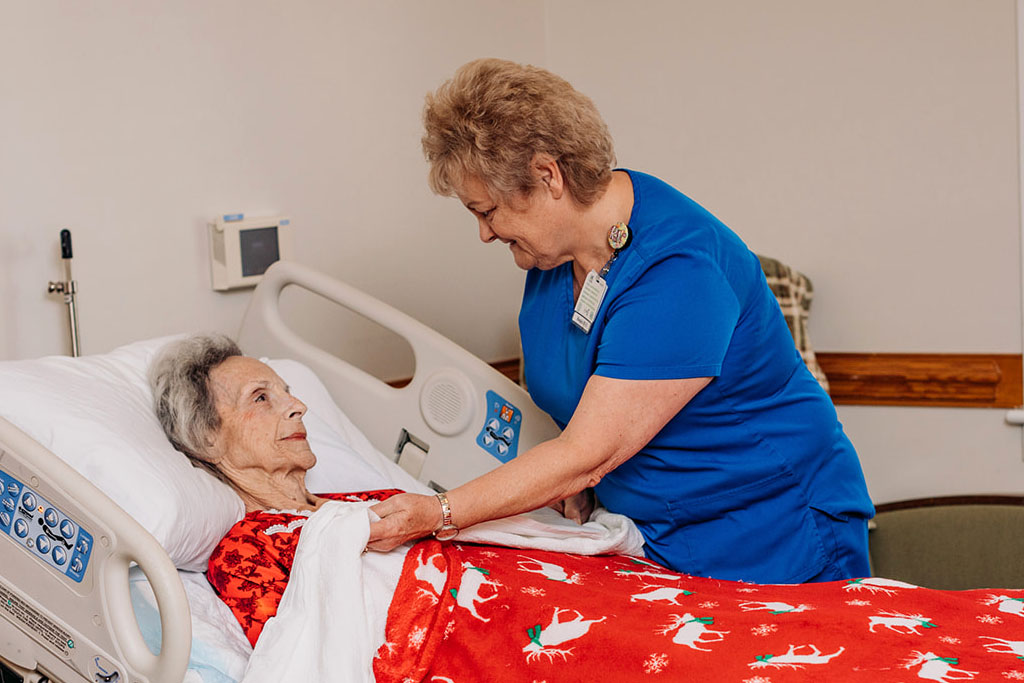 Who Qualifies for Inpatient Hospice Care?
We strive to provide care at your home. After all, that's the place where you formed so many memories and were surrounded by familiar faces. But sometimes, symptoms can't be managed at home. Because the comfort of our patients comes first, we offer inpatient hospice care centers.
When do you need inpatient hospice care? You or your loved one may need inpatient services if:
The pain is not well-controlled
There is continual nausea
Fractures have occurred
There is difficulty managing respiratory distress
IV medications need close monitoring
Wound care is complex
Minor procedures for patient comfort are needed (such as a drainage tube)
There are frequent and uncontrolled seizures
What Is Inpatient Hospice Care Like?
Our inpatient units are much more relaxed than the atmosphere of a busy hospital. Because there's an unhurried pace, we take time to get to know you—in an environment that feels very much like your home.
So, don't be surprised if we swing by your room for a visit. We want to get to know you and the people you love. After all, we're family, and family means taking care of each other.
Because you're like family, we are always helping manage pain or other symptoms of your disease. We'll be there for you or your loved one around-the-clock, whenever needed.
How Do I Refer Someone to an Inpatient Hospice Care Center?
Did you know that anyone—a neighbor, doctor or family member—can refer someone to hospice? You can even refer yourself! Start here: find the right care.
For your convenience, we've established a 24-hour referral line at 1-800-692-4442. All it takes is one simple phone call for us to connect you to a member of our 3HC family at a location near you.