When you need care at home, our family is ready to treat you. If you or your loved one is confined to your home and find it difficult to get the care you need, let our home health care team assist you.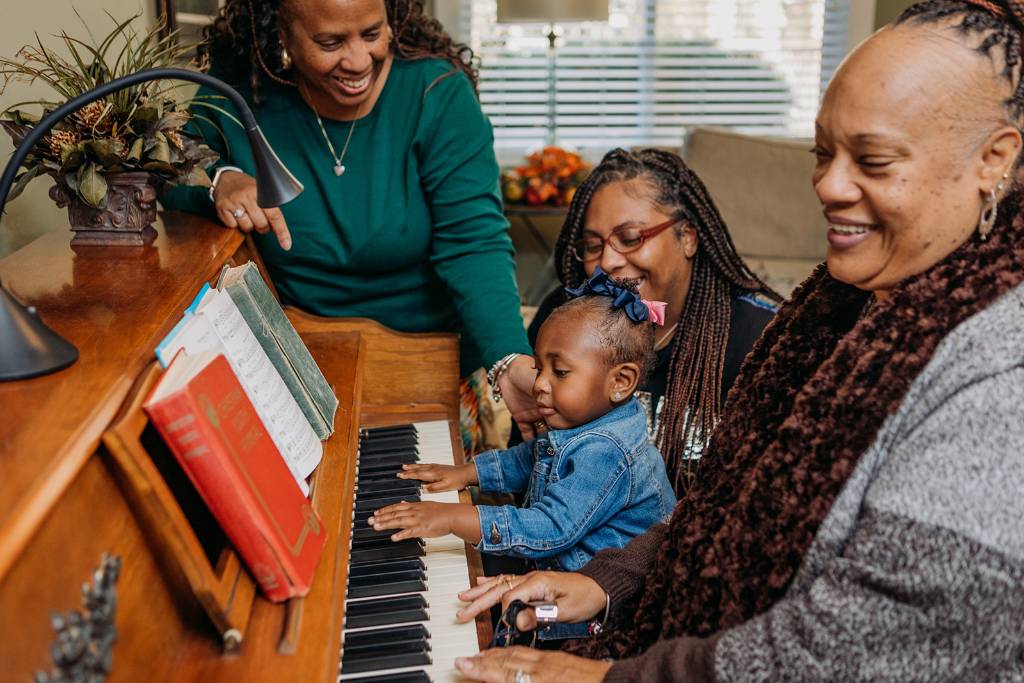 What is In Home Health Care?
Has your grandmother fallen and broken her hip? Maybe she was discharged from a skilled nursing facility but needs physical therapy and some nursing care or help transitioning home.
Perhaps you are facing the challenge of a new diagnosis of Parkinson's disease and need medical care—but are unable to leave your home independently or frequently.
These are situations where patients can benefit from home health care.
Home health is a branch of medical and care services for those who need short-term acute care, but aren't always able to leave their homes. Medical technology has enabled home health services to expand to include services and procedures that were previously only available in hospitals.
And 3HC is proud to be a part of this innovation. This means we can safely—and affordably—enable patients to be treated in their communities, even if they need consistent medical care.
With 3HC, home health care is about more than offering the best care—it's about treating you as if you were family, in the place you call home.
Who Can Benefit From In Home Health Care Services?
There are several who can benefit from home health services. We customize our assistance to tailor to our patients' needs based on physician orders. We work closely with their physicians to ensure they receive the treatment that is prescribed.
Types of patients who benefit from home health care services:
They are homebound

They are disabled

They are recovering from orthopedic surgery

They have a newly diagnosed or uncontrolled disease
They are recovering from an accident/fall
They require specialized care
They are recovering from a hospitalization
Home Health Services Offered by 3HC
3HC offers three main categories of home health services to over 20 counties in Eastern North Carolina. These include:
Nursing & Aide Services

Medical social work
Physical rehabilitation

Physical therapy
Occupational therapy
Speech therapy
Home Health Services: Nursing & Aide Services
Home health nursing focuses on providing complete, customized care. Our nurses take time to get to know the patient, assessing them and developing a plan of care tailored to fit their needs. We also consider any medical procedures and treatments they may need. We take into account family involvement, prescriptions and current routines.
We know it's only by establishing this relationship with the patient that we can truly care for them as if they were family.
These services help ensure that the patient is living as normally as possible while still receiving the required medical services. Through the regular visits, our nurses:
Establish a relationship with the patient and their families
Monitor the patient's medical condition
Keep their doctor aware of their progress
Address any concerns
Help ensure that the patient is living as fully as they can
Help keep them out of the hospital
We want our patients to live as normally as possible while still receiving the required medical services. We also provide nursing assistants for any needed help with activities like:
Bathing
Dressing
Exercising
Cooking
Home Health Services: Medical Social Worker
Medical social work approaches the emotional and social pressures of illness and injuries. They share techniques and information with patients to help them find new strength within themselves and advise them where to turn for the support and comfort of others in the community.
Home Health Services: Rehabilitation & Therapy
There are many cases in which someone would need rehabilitation. It may be needed after an injury or illness. Hospitalization may prompt the need for rehabilitative therapies. Surgery, disabilities, or even age-related circulation problems and arthritis can be helped through rehabilitation.
Like our home health nurses, our rehabilitation services are focused on customized and complete care. Each patient has specific needs that require a different combination of home rehabilitation therapies, and our team of therapists works with each patient's physician to determine the particular course of care to serve that patient's needs.
There are three main types of rehabilitative therapies: physical therapy, occupational therapy, and speech therapy.
What Is The Difference Between Physical and Occupational Therapy?
Both physical therapy and occupational therapy focus on improving the strength, mobility, and functionality of the body. Both make use of specialized exercises and equipment, and strategic physical training.
But while physical therapy uses them to develop more normalized general movement, occupational therapy is concentrated on detailed movements of activities performed daily, like bathing, grooming, dressing, laundry, and meal prep.
In both therapies, it is not merely the strength or the success of the actions they are recovering that is essential, it is also the growth of confidence and independence that is necessary for full therapeutic effect.
What Is Speech Therapy?
Speech therapy is a comprehensive addressing of problems associated with expression, from the need to physically swallow to the ability to speak more clearly. Through speech therapy, the patients can improve cognition and memory skills as well.
Accepting New Patients: In Home Health Care Services Are Available
Do you or someone you love need home health services? Why not contact the organization that will ensure that you are treated like family? Start Here: Get Care for details on our home health care services.