You and those you love are facing a difficult time.
But you don't have to face it alone.
Remember that your 3HC family is ready to embrace and support you with hospice care at home. Many people have questions about hospice care. That's okay. We believe in taking time to answer your questions because our hospice staff treats you and those you love like family.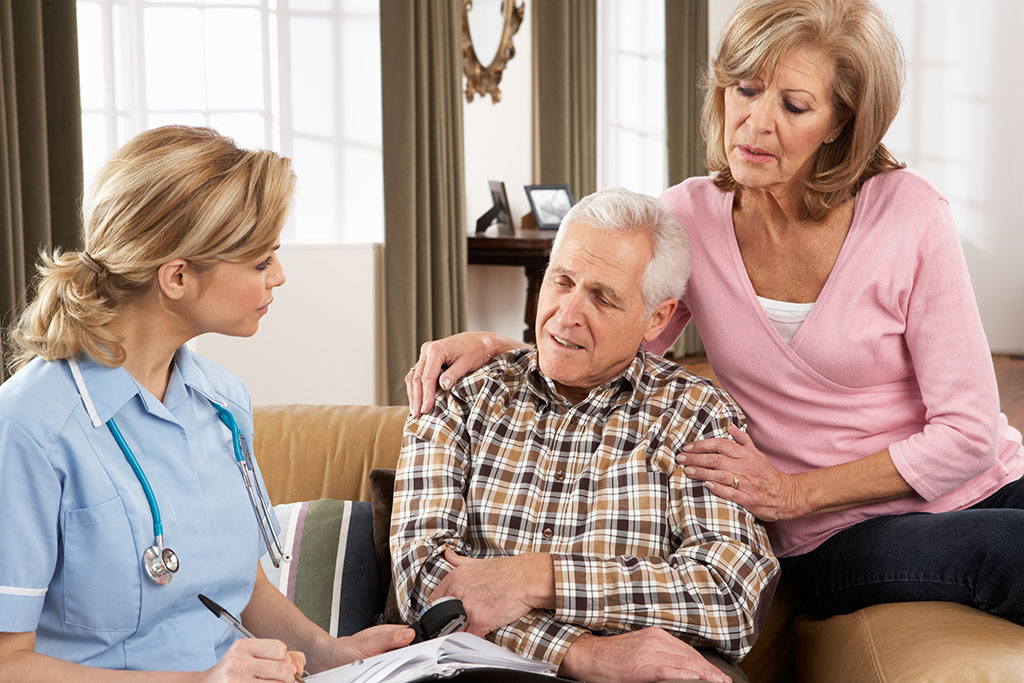 What is Hospice Care?
Hospice is not a specific place. It is not a building or a location.
Hospice care is a coordinated program of services provided as a team approach. Hospice care is geared toward helping those at the end of life's journey to live their final days and months fully, with as much joy, comfort, and dignity as possible.
Hospice is a philosophy that affirms life by recognizing dying as a normal process and does not seek to either hasten or postpone death.
We are a not for profit hospice provider serving patients from the Triangle to the coast. We help patients of all ages, who need healthcare in the place they call home, at a time when isolation and loneliness are rampant. Let us care for you. Start Here: find the right care. 
We Care for Patients and Their Loved Ones as If They Are Family
We believe, at the heart of the matter, that the quality of life is just as important as the amount of time left in it. So, our 3HC family seeks to help our patients by providing pain and symptom management so they can make the most out of every day, and spend their time surrounded by those they love. We realize that these final experiences are key to making beautiful, precious memories. That's why we strive to treat everyone—from our patients to their loved ones —like family.
Because hospice is not a place, patients can receive help in any place they call home:
a residence

a skilled nursing facility, 

nursing home, or assisted living facility
one of our inpatient hospice care centers

It's also possible, if needed, hospice services can be provided in a hospital
Who Qualifies for Hospice Care?
Terminally ill individuals and their families, regardless of age, gender, nationality, race, creed, sexual orientation, disability, or ability to pay may be eligible for hospice. "Terminally ill" is defined by a doctor's prognosis of six months or less to live. For a patient to be eligible for hospice, he or she must have chosen to forego aggressive, curative treatment. All patients must understand and accept the hospice philosophy of care.
What About Palliative Care?
Hospice defines palliative care as a comfort care or an intensive program of care with the relief of pain and suffering as the treatment goal. When a cure is no longer possible, a peaceful and comfortable life and death is the treatment objective. Hospice clinicians are experts in palliative care. Hospice believes that death is a normal part of the life cycle. The goal in hospice care is to manage pain, ease suffering (physical, emotional, social, and spiritual) and support the patient and family in living fully in the final months.
Pain Management
Pain management is one of the most important elements of palliative care. Not all hospice patients will have pain, but the control of pain is essential for those who do. Whether the pain is acute or chronic in nature, our goal is to eliminate pain or reduce the pain to a tolerable level, and then prevent the pain from returning.
If the patient is remaining in their home, it is essential that the hospice team prepares caregivers and family members on how to manage the symptoms that emerge from either their sickness, medication, or lack of mobility.
The hospice care philosophy focuses on the patient having the fullest possible comfort and dignity, and symptom control.
Poor or no appetite is normal when a person has a serious illness.
Additional Support for Patients & Families
Let Our Family Provide Support for Your Family and Those You Love
Like we said before, this is a difficult process. Your mind is flooded with a thousand feelings, and this final stage in life's journey can be an intensely reflective time.
That's why our philosophy is to care for you as if you were members of our own family.
Because we believe that family sticks together, supports each other, and listens to each other. We want to be that comforting voice, that soothing presence, and that clinical expertise that minimizes pain and controls symptoms.
Do you need hospice care? Is someone you love facing a terminal illness? Many don't realize that anyone can make a referral to 3HC hospice. You don't have to be a physician—although physicians can certainly make referrals as well.
To get started, start here: find the right care or call our 24-hour referral line at: 1-800-692-4442